Childcare Funding Schemes & Grants for Irish Childcare Centres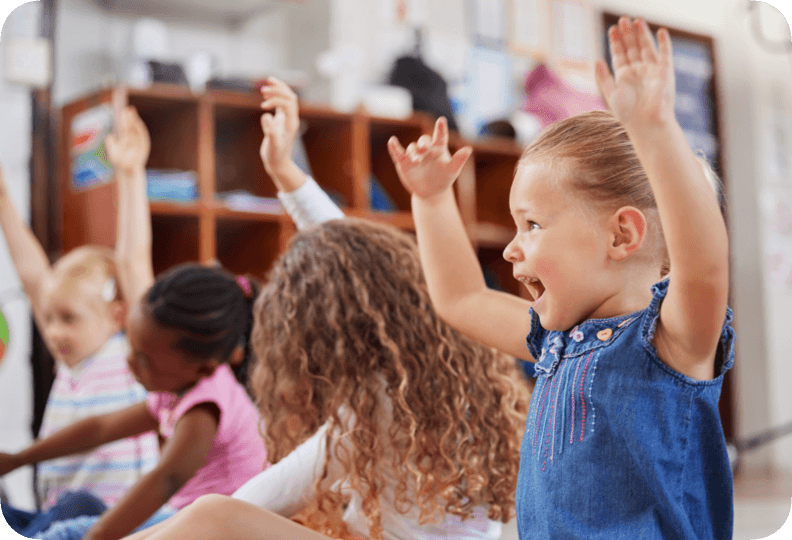 The childcare sector has seen significant changes in recent years. From an increase in demand for places to more stringent regulations imposed at both EU and national levels — access to funding and grants is vital for Irish childcare centres to keep up with the times.
But in order to meet industry standards, instill confidence in parents, and ensure compliance, where can childcare centres find the funding they critically need?
Whether you're looking into grants to open a preschool or aim to upgrade your existing services, there's quite a lot of reading to do!
That's why, in this article, we'll explore the world of funding opportunities for Irish childcare centres and give you tips on how to make financial planning less of a burden.
Childcare in Ireland: The changing landscape
Childcare centres today face growing demands and shifting expectations. This is why adhering to industry standards is essential, not only to reassure parents but also to meet compliance requirements.
As a childcare provider in Ireland, funding and grants can be vital for helping your facility maintain modern, safe, and legally-sound operations.
But what areas of your childcare business could use more financial support?
Compliance matters: Irish childcare regulations have evolved to enhance the safety and quality of care. Staying compliant is not just good practice; it's a legal necessity.
Parental trust: As parents seek the best care for their children, maintaining trust is non-negotiable. Staying up-to-date with industry trends, educational advancements, and compliance, ensures you remain a reliable choice for families.
Growing demands: The childcare sector is expanding to meet rising demand. To thrive in this competitive landscape, you must continually improve your services and keep your facility one step ahead.
Childcare services: Exploring funding opportunities
While some funds and schemes have yet to be announced or updated for the year 2024, the diverse range of funding available in 2023 is a good indication of what's to come.
Here are some current and upcoming funding and grant options for childcare providers in Ireland to be aware of:
1. The Building Blocks Improvement Grant 2023
As part of Ireland's National Development Plan, childcare providers now have the opportunity to access funding that supports the improvement of their facilities, particularly in terms of energy efficiency, sanitation, and general building quality.
Rolled out under the Building Blocks Capital Programme for early learning and childcare,
the Building Blocks Improvement Grant 2023 offers support (ranging from €35.000 to €75.000) to eligible early learning and childcare facilities in two areas:
1. Green energy
Aligned with the government's goal to achieve a carbon-neutral economy by 2050 and reduce greenhouse gas emissions by 2030, this funding is aimed at enhancing energy efficiency in Irish childcare centres.
This includes the implementation of renewable energy sources, like solar panels and heat pumps, along with initiatives to improve insulation and conserve water.
2. Retrofit
Aimed at existing childcare services in need of upgrades, this grant can be used for kitchen renovations, general refurbishments, enhancements to sanitary facilities, roof repairs or replacements, and flooring upgrades.
Note about eligibility criteria:
Early Learning and Care Services (ELC) and School Age Childcare Services (SAC) that hold contracts for the National Childcare Scheme (NCS) and/or Early Childhood Care and Education (ECCE), and have at least one registered child, are eligible to apply.
2. Core Funding
Operating alongside the National Childcare Scheme (NCS) and Early Childhood Care and Education (ECCE) scheme, Ireland's Core Funding model aims to make additional income available to childcare providers on top of existing programmes. Launched in September 2022 as part of Ireland's "Together for Better" initiative, Core Funding aims to:
Provide a financial safety net for childcare providers through more consistent funding levels.
Improve affordability, quality, inclusion, and sustainability across Irish childcare services.
Allocate funds based on service provider capacity and other factors.
Support providers in meeting specific conditions, including maintaining parental fees, implementing practise frameworks, and participating in sector profiling.
Offer "Lead Educator" and "Manager" premiums to promote a graduate-led ELC workforce.
Provide extra support for administration costs.
Employment Regulation Order (ERO):
As part of Core Funding, Employment Regulation Orders (ERO) have also been set to protect sector staff. EROs help determine the terms and conditions of employment, as well as the minimum rates of pay for workers in certain sectors.
Core Funding Year 2 (September 2023 – August 2024):
For year 2 of the Core Funding programme, the Minister for Children, Equality, Disability, Integration and Youth secured additional funding of €28 million for staff pay, administration, non-staff overhead, and graduate educators.
Core Funding is currently open to all registered providers (subject to their agreement to the terms and conditions of the funding), with an application process that consists of:
Stage 1: Completion of Sector Profile
Stage 2: Completion of Service Profile & Core Funding Application Module
Stage 3: Completion of Core Funding Partner Service Funding Agreement
3. Budget 2024: Additional funding for childcare
As part of Budget 2024, the Irish Minister for Children, Equality, Disability, Integration and Youth in Ireland announced an impressive investment package of €1.1 billion for early learning and childcare. This marks a 70% increase in total State investment in the sector since 2020.
Some of the highlights of the 2024 package include:
Families under the NCS scheme will benefit from an additional 25% average reduction in the cost of full-time early learning and childcare services – including childminders – from September 2024.
A substantial allocation of over €1 billion has been secured for Tusla, the Child and Family Agency, increasing foster care allowances.
An 8% increase in early learning and childcare funding, reaching €1.108 billion. This means better affordability, availability, and additional support for children with disabilities and those experiencing disadvantages.
Reforms to the National Childcare Scheme (NCS) from September 2024 will further lower childcare costs for families, offering a minimum hourly universal subsidy of €2.14, up from €1.40. Note: For families currently benefiting from the NCS income-assessed subsidy, this funding will continue to be means-tested.
Tip: To ensure your childcare centre benefits from this funding, it's vital to keep yourself informed about the grants and subsidies available to you as further details emerge. We recommend keeping in touch with organisations like Early Childhood Ireland and keeping an eye on relevant government websites.
Your next steps: Navigating the funding maze
Even though the benefits for successful applicants are worth it, there's no doubt that navigating the world of funding can be daunting. Especially when it comes to administration and red tape, it's essential to get ahead of what you need!
To ensure your childcare centre in Ireland can secure funding as quickly as possible, we recommend:
Preparing documentation: Before diving into funding applications, ensure all your paperwork is in order. This can include attendance records, financial statements, and compliance documents.
Staying organised: Create a checklist of upcoming deadlines and requirements for each funding programme you're interested in. This will help you stay organised and meet all application criteria.
Attending workshops: Many funding bodies offer workshops and seminars. These are invaluable for understanding the application process and networking with other childcare professionals.
Streamline your application process with Little Vista
In a sector where administrative burdens can be overwhelming, luckily, there's a silver lining.
Little Vista's childcare management software is here to simplify your operations with the ability to automatically track attendance, offer group updates, instantly generate meal and sleep records, plan occupancy, collect and manage payments, and so much more!
Instead of focusing on paperwork, inefficiencies, and communication challenges, Little Vista lets you focus on what truly matters: providing quality childcare and nurturing the future generation.
Ready to explore a brighter future for your childcare centre?
Request a demo today and discover how Little Vista can empower your facility, reduce administrative hassles, and provide a nurturing environment where children can thrive.