Childcare Centres in Ireland: Overcoming NCS Compliance Challenges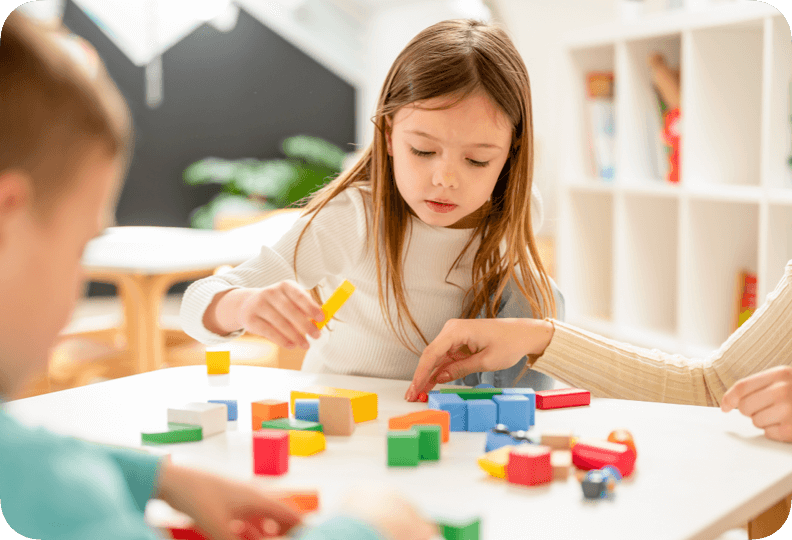 Compliance with The National Childcare Scheme (NCS) regulations is a key concern for childcare centres in Ireland. As a childcare manager, owner, senior staff member, or board director, you're well aware of the challenges that come with these regulations.
But, what you might not be aware of is the level of support that's available in overcoming these challenges.
Excessive paperwork, effective communication with parents, preparation for inspections, and managing childcare fees can be overwhelming. But with the right knowledge and tools, you can put an effective strategy in place to maintain compliance and keep your childcare services on track.
Ready to hear our take?
Understanding the benefits of NCS compliance
Before diving deeper into NCS compliance, it's essential to understand the benefits it can offer to your childcare centre, and ultimately, why it's worth your time and resources.
NCS compliance not only ensures that you're meeting legal requirements, it can also lead to several other advantages:
Financial stability: NCS compliance gives you access to Irish childcare funding and subsidy opportunities, ensuring a stable financial foundation for your childcare centre.
Streamlined operations: NCS compliance often involves adopting more efficient management practices, reducing paperwork, and ultimately streamlining your centre's operations.
Improved record-keeping: Proper NCS compliance requires you to put meticulous record-keeping processes in place. This can help you better understand your centre's performance and plan for the future.
Tips: NCS compliance can also be a big part of your childcare centre's growth strategy. As service providers in a fast-paced sector, the right level of involvement in nationally-recognised initiatives like the National Childcare Scheme can lead to more opportunities for financial support and expansion.
NCS compliance guides for childcare providers
While the complete NCS compliance guide is a lengthy read, it's an essential one. From information about the application process to inspection details, Irish childcare providers who familiarise themselves with current NCS guidelines will find it well worth their time!
Also available through the NCS website (https://www.ncs.gov.ie/), a variety of other guides have been published to help childcare providers understand their obligations and ensure your childcare services have the best possible chance of receiving the NCS award.
But, before you start reading the official selection of compliance guides, we recommend researching:
Parent eligibility: In addition to the criteria that applies to your childcare facility, it's also good to familiarise yourself with the NCS eligibility criteria for parents. By understanding the conditions and types of subsidies available (more on this below), you'll gain a clearer picture of the NCS as a whole.
Subsidy rates & parental contributions: Keep yourself up-to-date on the subsidy rates provided under the NCS, as they may change from year to year (for more information on NCS entitlements, use this childcare subsidy calculator).
Record-keeping: To avoid getting overwhelmed by the level of documentation associated with NCS compliance (like attendance records and financial statements), we recommend educating yourself in advance about the paperwork required.
Inspections: To reduce stress in the lead-up to inspections, it's also advisable to research the process beforehand. In addition to independent research, we suggest speaking with peers in your sector to discuss their firsthand experiences.
Parental Insights: NCS Insights & Subsidies
As a childcare provider, knowing what support is available for parents can help you connect more effectively with your target audience and enable you to provide support when necessary.
In terms of childcare costs, it's especially useful for providers to know that under the NCS scheme, there are two types of subsidies available for eligible children aged between 24 weeks and 15 years of age.
These subsidies include:
A universal subsidy: This minimum hourly subsidy is not means-tested, and as part of Budget 2024, is set to increase from €1.40 to €2.14 (from September 2024).
An income-assessed subsidy: This NCS subsidy IS means-tested and will be calculated based on a family's individual circumstances. Rates will vary depending on a family's level of income, the child's age and educational stage, and the number of children in a family.
Additionally, it's crucial for childcare centres in Ireland to know that when a child is registered on the NCS scheme, they'll be assigned a CHICK (Childcare Identifier Code Key) code.
To ensure subsidies are paid directly to you as the childcare provider, you must ensure that names and codes are registered correctly.
Tip: If parents are having an issue with their CHICK code, the National Childcare Scheme (NCS) Parent Support Centre is open Monday to Friday through their applicant portal.
Navigating common NCS challenges
As a childcare centre manager or owner, you're likely to encounter various challenges associated with NCS rules. Many childcare providers in Ireland fail to meet NCS compliance due to technicalities or administrative oversights. After all the hard work you put into organising your application and keeping ahead of deadlines, don't let avoidable mistakes like these trip you up at the finish line!
To navigate some of these challenges, we suggest:
Streamlining paperwork in advance: Invest in childcare management software to simplify administrative tasks, reduce paperwork, and maintain organised records.
Ensuring effective communication with parents: Establish clear communication channels, provide regular updates, and use technology to facilitate parent-teacher communication.
Preparing your teams for inspections: Stay informed about the latest inspection criteria and update your teams on appropriate conduct beforehand.
Chasing childcare fees: Implement an effective fee collection system, set clear payment terms, and communicate fee-related policies to parents in advance.
The power of childcare management software
While some childcare providers in Ireland will take a "trial and error" approach to NCS compliance, the most successful service providers are the ones who get it right the first time.
One of the most effective ways to overcome NCS compliance challenges and ensure success is by using childcare management software. Designed to simplify record-keeping, reduce human errors, and streamline various administrative tasks, the right childcare management solution can significantly speed up the NCS approval process.
For example, some childcare management platforms can help you:
Maintain accurate attendance records: Easily track children's attendance, ensuring that your records align with NCS requirements.
Automate fee payments: Implement an automated fee collection system, reducing the need to chase parents for payments.
Generate compliance reports: Generate NCS compliance reports effortlessly, simplifying the inspection process.
Enhance communication: Utilise the software's communication features to keep parents informed and engaged.
Access real-time data: Gain access to real-time data that can help you make informed decisions and plan for the future.
Partner with Little Vista to ensure NCS success
NCS compliance is essential for the success and stability of childcare centres in Ireland, but we also understand that achieving success in this area can be a daunting prospect.
To help, we suggest implementing new processes to help manage your general operations more effectively and ensure future funding opportunities are made available to you.
At Little Vista, we offer comprehensive childcare management software designed to simplify your daily tasks, improve compliance, and enhance communication with parents. With features like attendance tracking and instant report generation, you can keep on top of not only NCS compliance — but also your business as a whole!
Take your next step towards providing a greater level of care to children in Ireland and discover the Little Vista advantage today by requesting a FREE demo.